Use of Electrically Isolated Tendons in U.S. Construction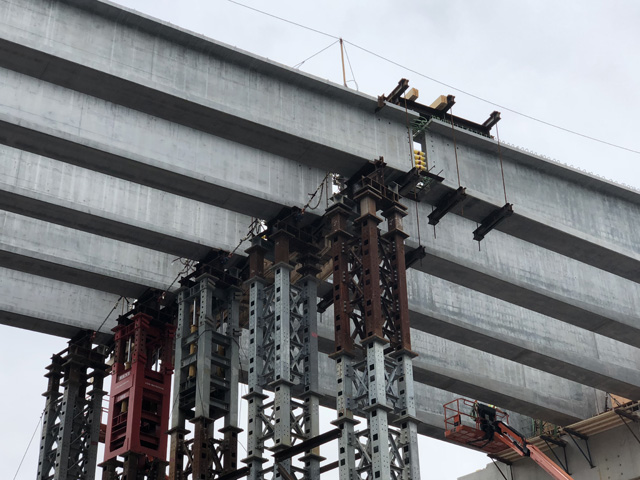 Executive Summary
This workshop provides an overview of the integration of an electrically isolated tendon system in the Coplay-Northampton Bridge. The bridge system is composed of precast pretensioned bulb tee beams that are field spliced and post-tensioned. This is the first application of EIT technology in the United States. The workshop will provide an overview on the use of EIT and provide information on the construction of the system with insight from the precast producer, EIT system supplier, field construction team and others. Following the presentations a visit to the site will be provided to view the system and take sample measurements.
The presentations are provided below.
Organization Team
Clay Naito, Professor, Lehigh University
Reggie Holt, FHWA
Helen Whalen, Undergraduate Research Assistant

Presentations

Video of Workshop Presentations from October 2018
Acknowledgements
This effort was supported by FHWA and PennDOT. Any opinions, findings, and conclusions or recommendations expressed in this material are those of the authors and do not necessarily reflect the views of either organization.
Page Last Updated Monday, 12-Nov-2018 22:18:58 EST