Current Research:
NSF: Development of a Blast and Ballistic Resistant Precast Concrete Armored Wall System
NEES-CR: Impact Forces from Tsunami-Driven Debris
Inspection Methods & Techniques to Determine Non Visible Corrosion of Prestressing Strands in Concrete Bridge Components
Daniel P. Jenny PCI Fellowship: Analytical Assessment of the Resistance of Precast Strucutres to Blast Effects
Development of a Seismic Design Methodology for Precast Diaphragms
Development of a Welding Procedure Specification for Field Welding of Precast Concrete Connections
Use of Polyurea for Blast Hardening of Concrete Construction
Estimation of Concrete Respone Under Varying Confinement
Evaluation of Bond Mechanics in Prestressed Concrete Applications
Horizontal Shear Capacity of Composite Beams Without Ties
Lateral Resistance of Plywood and Oriented Strand Board Sheathing After Accelerated Weathering
Past Research Projects

Performance of Bulb Tees with Self Consolidating Concrete
FRP Bridge Decks with RC Parapets
Blast Resistance of a Load Bearing Shear Wall Building
Reserarch Experinece for Undergraduates
Seismic Evaluation of a Three Story WoodFrame Apartment Building with Tuck-Under Parking
Design of RC Bridge Beam-Column Connections
Use of Polyurea for Blast Hardening of Concrete Construction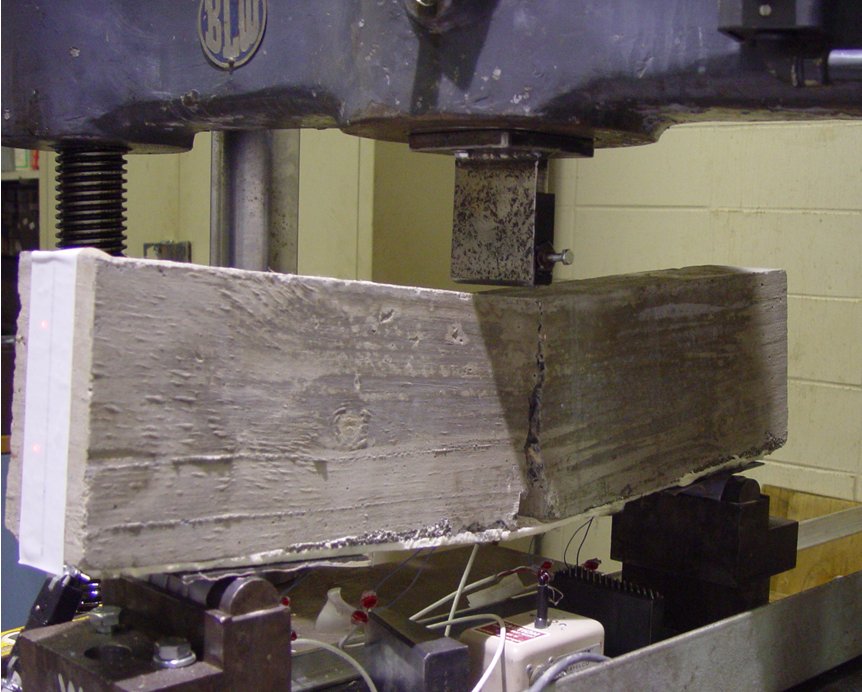 Introduction:
In recent years methods of blast protection have been developed for existing infrastructure. This project investigates the use of Polyureas coating applications for enhancing the blast resistance of building and bridge components. Polyureas have many uses, one common application which many people are familiar with is spray-on truck beds liners. The same qualities that allow Polyurea to protect trucks from various hauling materials makes it advantageous for blast resistance. At very rapid rates of demand, such as that generated from an intentional explosion, the material increases in stiffness. This allows it to harden under extreme events thus providing added blast resilience to an otherwise brittle structural component. It has been used predominantly on masonry wall systems to protect fragmentation of the blocks during an explosion. The research project is working toward the development of design equations for this particular application and methods of enhancing the strength of other concrete systems. The project is supported by Air Products and Chemicals and the Pennsylvania Infrastructure Alliance.

Researchers:
Clay Naito, Principal Investigator
Richard Sause, Co-Principal Investigator
Duygu Saydam, Ph.D. Graduate Student Researcher
Lynne Starek, M.S. Graduate Student Researcher

Sponsors:
Air Products and Chemicals
PITA

Publications:

Page Last Updated Monday, 17-Sep-2007 10:10:56 EDT