What's New at VSE-L Archive
---

3/26/98
New:


American Registry for Internet Numbers

CERT/CC (CERT Coordination Center)

Cincom Mantis for VSE

find someone at IBM

MiraSoft Inc.VM tools for analyzing and testing applications for Y2K

QWS 3270 Plus (follow on product to QWS3270 and QWS3270 Extra)

VCL - Virtual Computer Library gobs of computing information links

VM job positions open / wanted
Updated:


SDI new url address

TCPIP for VSE related items moved to its own section

12/31//97
Updated:
Thanks to Gordon Bell for doing full scans of the vse-l web pages to find bad links. Fixed up 30-40 links, too many to mention them all. But there is one worth mentioning ...

InfoZIP for VM/CMS, which used to reside at the JPL Note: InfoZIP has ports for over 20 operating systems, not including variants of UNIX! (see also the first new link below regarding zlib)

vse-l 'Archives' web page - better links to DejaNews

New:


zlib -- zlib is designed to be a free, general-purpose, legally unencumbered -- that is, not covered by any patents -- lossless data-compression library for use on virtually any computer hardware and operating system.

Find someone at IBM

COBOL Center : The COBOL Home Page for COBOL standards, COBOL programming, COBOL reengineering, COBOL tools, COBOL skills improvement, COBOL sample code, COBOL jobs

FREE - View and download code from 3000 articles published in Xephon Update publications before October '95 (and fixed Xephon links on 12/30/97

Y2K FAQ

12/1//97
Additions:

"Inference Find" tool on "Vendors" page

powerful DejaNews search facility to the VSE-L Archives web page

"VSE-L FAQ" to all web pages

A Brief History of the Internet

The Native TCP/IP Solution for VSE IBM Redbook - superb technical document on TCP, both in general and also specific to VSE.

CICSprog's Web page (for programmers/sysprog, MVS oriented but still a great stuff here)

Darwin Awards (humor)

Decision Technology - information retrieval and report writer software - "Analyzer for Mainframes"

Network Software Glossary

IBM Teleconferences

Lizts - a list of all kinds of lists

KG Data Systems - communications front ends

Optisystems Engerizer for CICS and other products

P/390 FTP site support files

P/390, PC - White Papers (RAID, etc.), Tech References, Drivers, etc.

PLATINUM technology, inc. software and system management, such as Zeke

more VM User Groups

Sterlingin Software, VM Division - VM:Webserver, CGI scripting via REXX, VM:Webserver Gateway (session mgmt & fullscreen 3270) & more

(Global Interface Solutions, Inc.) aka SuperVision Secure Remote Access, Console Consolidation and Automation

Tachyon Software PC based S/390 HLA Cross Assembler

VSE-L HELP! page

Good selection of VM items at Marist College

Tons of Mainframe discussion groups sponsored at Marist College
WIN95/WIN-NT

ActiveState Tool Corp.: Software: Perl for WIn32, PerlScript, Perl for ISAPI Download

Year 2000 Journal
Changes:

organized 'discussion lists' section and added

new address for NaSPA Network and Systems Professionals Association (was National Association of Systems Programmers) - Home of 'Technical Support' magazine

7/8//97
Additions:

Arney Computer Systems

Bill Bitner's Home Page lots of great VM stuff

The Computer Information Centre (COMPINFO) - Mainframe, System/390

Cross Access Corp. cross platform data delivery

Laffaday humor

German National Research Center for Information Technology (some cool stuff here)

System 3/x newsgroup

IBM VM/ESA Performance Resources
Created a new section of SPAM and Junk Mail

Fight Spam on the Internet!

An attendee's viewpoint of FTC hearing on SPAM!

FTC hearings on Consumer Information Privacy, which touched breifly on spam

Coalition Against Unsolicited Commercial Email
Changes/Corrections:

Organized the Programming/Languages/Applications area to be more usable

Corrected several old links, lost some humor and other links

6/4//97
New:

Etiquette on the Internet

Bell & Associates jobs

BIM - B I Moyle & Associates, Inc tons of system tools

Cathcart's Corner open client/server, network computing, workstation and PC integration with IBM Enterprise Servers

COMPUTERWORLD

Internet Connectivity Solutions Ltd. mainframe/web connectivity

correct link to Overland Data Desktop tape drives for PC and mainframe attachment (3480/3490/...)

Ringwood Software TROVE, FQS, Information Manager/PQS, Quota Shadow, CPG, Textpower, Dataman

Velocity Software VM/ESA Performance Software

[TCP references] W. Richard Stevens' Home Page e.g. white papers (such as "TCP Slow Start, Congestion Avoidance, Fast Retransmit, and Fast Recovery Algorithms")

Verhof Information Packages, Inc. Training and Education

Y2k Links
Changes/Corrections:

correct link to Overland Data Desktop tape drives for PC and mainframe attachment (3480/3490/...)

correct link to Alphabetical listings of free articles, 1985-95 (CICS, VM, VSAM and VSE ... Update)

correct link to SDI's 3270 Plus

Fix some moved IBM pages (education, ...)

change Intelliware from e-mail to web page, added WIN/VSE Product

IBM's Boeblingen VSE pages moved to new URLs at IBM's VSE big house

3/24/97
Changes and Updates:

Revised all web pages for clarity, appearance and better organization.

NOTE: new items will no longer be flagged as "new" on their respective home pages. This process became too time consuming. If you want to know what's new, please refer to the 'Whats New" pages.

MacKinney Software tons of system tools

Xephon [Publications]: Alphabetical listings of free articles, 1985-95 (CICS, VM, VSAM and VSE ... Update)

Fixed Archives links

Green Eggs link is gone New pages:
AFP Users Group (Chicago)

ACM - Association for Computing Machinery

Beyond Software EnterpriseWeb/VM (formerly "Webshare" - web server)

Great Articles - Accessing CICS Data from EnterpriseWeb, Pipelines, CGI, REXX, ...

Bus-Tech, Inc. Lan to Mainframe Integration

CICS Gateway for Java

COBOL links at Computer Associates (CA-Eztest/CICS and other products which support VSE)

COBOL links at Flexus, Inc.

Computer Corporation of America (CCA) Model 204 database

Data Gateway Lotus Notes and cc:Mail to OV/VM, PROFS and CMS

DPE & Associates VSE and MVS technology company specializing in product development and systems consulting

Enterprise Systems Journal's (ESJ) (publisher address) Texas phone (214) 669-9000

GUIDE SHARE Europe

IBM Alphaworks On-line Lab for the Next Generation of the Net

IBM Application Developement VisualAge ...

IBM Application Developement VisualGen (now known as VisualAge Generator)

IBM Debug Tool for VSE

IBM Decision Support Solution information (DSSinfo) data warehouse, data mining, text analysis/mining and patent analysis

IBM DWF and Workdesk (Distributed Workstation Feature)

IBM Redbooks (look under 'Rainbow')

IBM Tape Products

IBM VM Open Edition

International Software Technology (IST) Products: ReportNet and Visual VSAM

Internet Country Codes

Internic 15 Minute Series Education modules on the history, usage and future of the internet

McGill Systems Connectivity Products Group tn3270, tn5250, telnet (all assets have been transferred to Hummingbird Communications Ltd.

Overland Data Tape drives for PC attach mainframe tape drives (3480/3490/...)

Object REXX

Perl for VM (script language ported from unix)

Perl home page

PowerTerm 3270 terminal emulation

The Source Recovery Company Source code recovery

SuperVision console automation

10/96
The Pig Award
Languages:
Software Engineering Archives - for comp.software-eng
Misc.:
FOLDOC - Free Online Dictionary of Computing
Vendors:
ACT-Applied Computer Technology - PC-based System Network Architecture (SNA) and TCP/IP tests

Compuware - Productivity (e.g. ABEND-AID) & Y2000 Tools

Diversified Data Resources, Inc. - ACE monitor and automation

Data 21 - CICS solutions

IBM System/390 Large Systems Performance Reference

Phoenix Software International - software for IBM mainframes, personal computers, and local & wide area networks

Source Recovery Inc. - Recovery of source code from executables

Support Net - IBM Certified affiliates that recommend, service, sell & install IBM R390 and P390

VM Assist (Consultants) P/390 and R390 resellers, Y2000, recovery, ...

9/16/96
moved IBM and Vendors to a new page
created two new sections - Programming/Languages/Applications and 3270/Connectivity
generally reorganized 'links' page
created What's New Archive for old What's New items
fix SDS & SDI (got them confuzzed)
VSE-L is available on IBMLINK within IBM's Talklink e-mail system as 'VSEESA CFORUM'
update address of Bastard Operator from Hell
New '3270 / Internet Connectivity' section

Internationalization (i18n)

The RFC index (RFC citations and descriptions) and The RFC documents

RFC 1647, TN3270 Enhancements July 1994 (tn3270e, printing, LUname, ATTN key, SYSREQ key, and SNA response handling)

RFC 1646, TN3270 Extensions for LUname and Printer Selection July 1994

RFC 1576, TN3270 Current Practices January 1994

RFC 1467, Status of CIDR Deployment in the Internet August 1993 RFC 1401, Telnet 3270 Regime Option January 1988

Console CGI - web based console for VSE

JavaWorld

NetscapeWorld - Intranets & Internets
---
Programming/Languages/Applications:
Vendors:
Ascent Solutions (changed from mail to a web page)

IBM - APARs and PTFs (Service)

IBM - Partners in Development

Update www.vm.ibm.com IBM - VM home page address to www.vm.ibm.com

IBM - YEAR 2000 & VSE

JDS MicroProcessing - Hydra terminal controller - remote connectivity and Local Area Network Equipment

Polaris Communications - Gateway & channel inferface products

Targetfour (changed from mail to a web page)
Other addtions:
IESCNTL report program (CICSIUI) - Greg Schmalhofer, Millersville U.

AXIOMS for Higher Living

Exploring IBM's New Age Mainframes (full text in Adobe Acrobat Reader format)

Help Desk FAQ

How to Get Rid of Junk Mail, Spam, and Telemarketers

InterNIC - the virtual 'center' (a control point) of the internet and their newsletter

7/29/96
Candle

DTA - Davis, Thomas & Associates, Inc - Consulting & Training

Eric Loriaux's System/390 home page. (MVS, VM, VSE, OS/390) [VERY comprehensive and well organized]

Generic Systems, Inc. The famous Dr. D and other utilities

SDS Software Diversified Services - Mainframe & PC tools

Exploring IBM's New Age Mainframes (book)

6/4/96
Ascent Solutions- USA market agent of PKZIP for VSE, VM, .... Developed by & marketed in UK by Targetfour Ltd., sales@target4.com.

Connectivity Systems WWW e-mail: tcpinfo@tcpip4vse.com

Council Systems - VSM - the VM System Manager for VSE and MVS (Austria)

IntelliWare - VSE Training, Consulting, Programming, System Management Tools, P/390 Sales

Jemasys - UK VSE & VM System Management Tools & Training

MacKinney Software

Teubner & Associates, Inc - A-Net, FAXGATE & others

Jobs MIS


   JOBS-MIS is a moderated mailing list of employment opportunities
   for MIS, DP, IS and related positions. No entry level positions.
   To subscribe send the following command in the body of mail
   to jobs-mis@execon.com:
       SUBSCRIBE
   Do not include your name, e-mail address or additional text
   in the body of mail.  The subject of the message must be
       SUBSCRIBE


UK Jobserve - or by e-mail, send a blank e-mail message to: subscribe@jobserve.com.

Jobs section in Eric Loriaux's pages

FAQ: Should I buy OS/2 Warp 3.0?

3/8/96
SDI Mainframe & PC Utilities, e.g. VM & VSE cache, ...

added link to register "Whatsnew" page.

2/14/96
ICCP Institute for Certification of Computing Professionals

CAUSE The association for managing IR in higher education

2/13/96
VM User Groups

VSE/ESA 2.1.1 new/updated messages (from the program directory - Note: these are *NOT* on the latest CD-ROM)

REXX for CICS - User Experience (on "REXX for CICS/ESA" - VSE isn't at CICS/ESA just yet)

REXXSql

The "Official" VM Workshop Web Page

CMS Pipelines

Rick Troth's Miscellaneous VM/CMS Software Packages including: HTTPD (WWW), Gopher, TAR, UFT Unsolicited File Transfer (Internet SENDFILE), MIME for MAILBOOK, LPD/LPR

SNA Tutorial and all kinds of tutorials from PC Lube & Tune

REXXVSAM package - in source and VMARC format

FTP to accdvm.accd.edu, user ANONYMOU, password GUEST, set BINARY, BLOCK and EBCDIC for REXXVSAM.VMARC

IBM-supplied VM tools - send the message INDEX IBMVMTLS to LISTSERV@IRISHVMA (1,500 files circa 1994)

VM Workshop 1993 Tools - send the message INDEX VMTOOLS to LISTSERV@IRISHVMA

Nicely organized list of IBM Sites (It's MVS oriented, but what the heck)

Green Eggs report on VSE-L (lists www sites found in vse-l postings)

Yahoo search engine- Computers Yahoo search engine - Computer: Languages

Jason Data Services - CONMAN

Landmark Systems

Pacific Systems Group Spectrum Writer 4GL reporting system

Software Computing Power (SCP) Foxrock, CICS replacement product

Software Pursuits (nice setup for retrieving PTFs under "Product Support")

Sterling Software

IBM Europe

IBM Kiosk for Education

IBM's PL/I for VSE

IBM SQL/DS Development

LaughWEB: Computer Humor

Help Desk Humor (check the archives!)

The Capital Steps (Hey!! How did this get into a computer humor group?)

Net Tips for Writers and Designers (A good reference if you're doing HTML)

11/22/95
Connectivity Systems Native TCP/IP for VSE 800-795-4914

IBM's DFSORT/VSE

IBM's ADSM/VSE, see also

Finding other lists

Information about VSE-L's Home

Fundamental Software OPEN/370 - S/370 emulated in Unix (since 1990)

VSE & Compootor Humour

10/3/95

9/15/95
VM Workshop Home page

VM Workshop e-mail list -- send SUBscribe to WORKSHOP@VM.MARIST.EDU

VM Workshop 1995 Tools Tape

9/14/95
Hitachi Data Systems

IBM System User International (online magazine -- not affiliated with IBM Corp.)

Mainframe related discussion groups (how to subscribe)

9/07/95
(IBM) VSE Education and Training

COBOL FAQ at Micro Focus (new address)

8/29/95

8/23/95
Find vse-l on the world map. (click it a few times to zoom in)

8/14/95
PL1 page, FAQ, & mailing list(see Q7 of FAQ)

8/7/95
The Year 2000 Information Center

To subscribe to the Year2000 mailing list, send an email to listmanager@hookup.net with the text SUBSCRIBE YEAR2000 in the body of the message (not in the subject).

7/26/95
"World Alliance of VSE and VM" and conference information

7/21/95

7/12/95

6/30/95
Correct VTAM, new address Boeblingen's VSE/ESA, rearrange "vse-l" & "Links", and ...
Explore the Internet - by Amdahl ...
... containing just about everthing imaginable to help you get started, including:

Internet Tutorials, Guides, and FAQs on WWW, Gopher, WAIS and UseNet
Internet Exploration Starting Points
WWW Search Engines
Hot Topics -- Hot Sites -- News -- Weather -- Sports
Technical Information

"Local" User Groups - Find (or start) a VSE user group near you!

GUIDE New address
Links via Yahoo and other "cataloging" systems

Mainframe Category (Yahoo)

Amdahl

EMC

StorageTek

Bastard Operator from Hell

Problem Report!
For more good humor see Wayne's link page , more of jried's stories or check Yahoo.

The Copyright WebSite

Johnson Space Center ISD (check out the client/server item)

TILE.NET/LISTSERV
(NOTE: this facility has only a subset of all known discussion lists, because it records the names of discussion lists that only run the "LISTSERV" software (VM, VMS...). Listproc and Majordomo lists are not included.)

6/26/95
ARCUTIL archive utility for VM -- ftp to sruvm.src.edu, login anonymous, then cd anonymou.191, ebcdic, mode b, mget arcutil.*, quit (courtesy Fran Hensler, fjh@sruvm.sru.edu)

6/15/95
Share

5/26/95
Kermit file transfer for mainframes (also by ftp - ftp://kermit.columbia.edu/kermit/b/)

5/24/95
IBM's P/390 !

5/12/95
PKZIP (freeware port of pkzip 2.04g) for VM (via ftp)

5/04/95
Correct p370-l mailing address and add ftp information

5/03/95
Restructured for faster WWW access

4/25/95
Added Client/Server Goodies

Now working with Mosaic 2.0.0Beta4

4/24/95
Added "What's New"

Added links and graphics under /lists/vse-l

Fixed IBM Hursley's CICS/VSE (actually, cicsvse in *lower* case)

4/17/95
Created vse-l home page
---
---
From the list owner ...
Thanks for coming (none).
---
Our sponspors:
Lehigh University and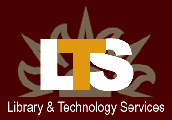 host other discussion lists.
Last modified: Sunday, 28-Dec-2003 17:09:22 EST Copyright © 1996, 1999 Wayne Mery & Lehigh University