Courtesy - Control how your mail system sends mail to VSE-L
> What
P U R E, P L A I N TEXT ONLY (and minimized quoting)

avoid formatted text, html, mime formats, bolding, color, pastes that don't omit formatting
avoid heavy quoting of text, and avoid attachments.
> Why?
Courtesy. The above items bloat messages with unneccessary content which is unwelcome to many vse-l subscribers.

Is it me? Yes. It may not be obvious, you ofthen can't tell just by looking. Colors, bold characters and varying fonts are a definite signs that it's not plain text. But ...
My message looks looks fine - plain text and and no prior text is visible. - see above
Which postings? - view the source of your posting
What's the big deal? ... If the list owner or someone complained then your system is at fault. Just because you see the message as plain text doesn't mean it is sending as plain. You must investigate and make changes to correct your methods or system, or subscribe from an address that does not cause the same problem.
What is quoting? Which is trimming? Quoting is when a person replies, some or all of the text of the message to which you are replying is copied and sent with your response. Trimming is manually removing some or all of that prior text.
> What must I change - in my settings or in how I send
(for more information about the summaries below, see the HOW item further down)

Quoting ... Your habit should be to remove all previous material from your posting except pieces that help your reply. (see hints below)
Files ... Instead of attaching a small file, please copy and paste the text. Make sure you paste as "plain text". Attached files should be small i.e. more than 5k. Reduce file and message size by editting. NEVER send .bmp screen shots. Use png, or better yet put the image up on a web page.
Formatting ... Many mail systems (Exchange server, Ms-Outlook, MSMail, Eudora, Netscape, etc.) send large formatted messages without your knowledge. Such messages and/or attaches encoded information (font size, color, etc.) which are terribly large messages not readable by many subscribers, especially those who receive vse-l digests.
Exchange users ... Please consult http://support.microsoft.com/kb/q138053/ to make user you don't send winmail.dat attachments
> HOW - Hints and help regarding quoting and trimming:
> HOW - set text formats to achieve plain text for specific mail systems:
(Send improvements or corrections of these instructions to me.)

In general ...
 - often, mail settings are found in preference/properties/option as
   'send in plain text' or 'do NOT send html or mime encoded formats'.  
 - set your address book entry for vse-l to plain text, i.e. *NOT* use RTF (rich text)
 - MS-Outlook - see above
 - Remove 'Use MIME when sending messages' from internet mail properties
   (Message format button).
  
Check your software now to see what options are available. In all
cases you should perform a test, to verify that what you changed works.

Mime, HTML and other software settings are not desirable:

* AOL - see ... AOL formatting and more AOL formatting

* hotmail - see this

* MSMail  --click mail, options, send tab, change the check box (about 5  
            settings down) "include original message in reply."

* MS Outlook (in general?)
     -- (not sure about quoting, send me a note documenting steps)
      - on each message, after clicking reply, right click the name and select
        "Send Options", specify plain text
      - uncheck "Use Word as E-mail editor" in Tools pull down
      - Put VSE-L in your Personal Address Book
        - click properties, uncheck "Always send to this recipient in 
          Microsoft Outlook rich text format".
      - change this property in the "TO" section if you use the "REPLY" button.

* MS Outlook 2002 -
          --An automatic plain text option is available with Service Pack 1 applied.
            ("For earlier versions, manually change the message format to 
            plain text"...with the caveats listed below)

* MS Outlook 2000 (and newer?) - 
          --OL2000 always responds in the format of the original message ...
            unless the author selects the FORMAT button and changes the format
            (for every message). (MS's theory is if the original sender can
            support HTML or RTF then why not reply that way.  This logic is
            great for individuals, but poor for mailing lists.)  A button on 
            the personal address book, can be selected if the user is on an 
            Exchange server as an Exchange client (not Pop3/Imap/SMTP).

* MS Outlook 97 (8.02.4212)
      - changed properties of the "TO" section to 'use plain text'

* MS OUTLOOK 98 with NT4.0 - on a per message basis and also in address book
      (but not settable by address within 'Outlook98 Contacts')
      - click... TO-->highlight name in "Message Recipients" box-->
        send options-->
        -->Check 'I want to specify the format for messages to this recipient'
        -->Select the "MIME" format-->in "Message Body:"
        Check 'Plain text/UUENcode'

* EudoraLight--no option, you must manually delete the text, for example:
            1. Click reply
            2. In the reply window, click Edit, click Select All, hit Delete

* EudoraPro--see Options or Configuration, Reply settings

* cc:Mail --with the Reply ICON, UNCheck checkbox "Retain the Original
            Items" in the REPLY Pop-Up Window. (The defaults for these choices
            & the presence of the "Reply Separator", are in "User Setup")

* Netscape--checkbox "Automatically quote original text when replying."
            Version 3.0+older: options, news & mail preferences, composition  
            Version 4.0(Communicator): edit,preferences,mail & groups,messages

* others mailers: (send me instructions)



(Help me help others by sending your comments, corrections, additions to the instructions above.)
---
---
From the list owner ... Thanks for coming (none).
---
Our sponspors:
Lehigh University and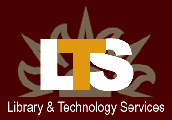 host other discussion lists.

Last modified: Monday, 24-Oct-2011 08:56:48 EDT You are visitor

Copyright © 1996, 1999 Wayne Mery & Lehigh University