Technical Learning Library

Materials in this section are aimed at the science and engineering students and professionals. This includes:

Semester Length Glass Courses and Glass Schools
Tutorial and Advanced Topic Lectures
Glass Conferences and Workshops
Other learning modules in glass
Semester Length Glass Courses and Glass Schools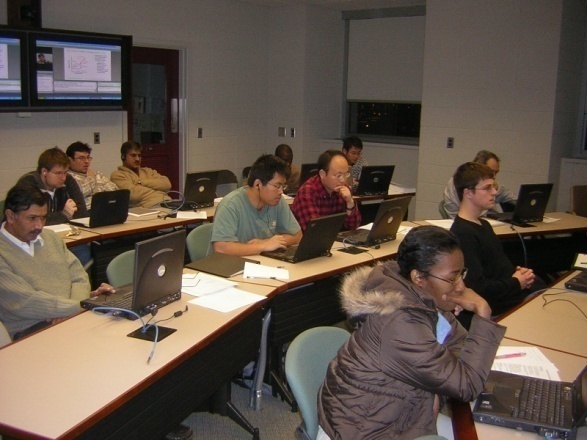 Glass Processing
Full semester collaborative web course.
Spring Semester 2015
Course details>
Atomistic Modeling of Glass Structure & Glass Properties
Mini interactive web course. Fall Semester 2013
Course details>
Glass In Energy
Mini interactive web course January 17-March 1, 2012
Course presentations and video links>
Chalcogenide Glasses Course
Mini interactive web course January 17- March 9, 2011
Course presentations and video links>
Glass Relaxation Course
Multi Instructional Team Teaching (M.I.T.T): Relaxation Processes in Glass (web-based Jan 19 - April 29, 2010)
Video links and slides>
US-China Winter School China 2010
A series of 15 lectures from international experts from US, China and France
Lectures: Presentations and Video Links>

Optical and Photonic Glasses by Prof. Rui Almeida - There are 39 forty-five minute lectures delivered at Lehigh University in Spring 2005. To see the complete listing of all lectures, please click the link above.
Characterization and Structure of Glasses - A more advanced series of 26 ninety minute lectures by glass experts from six different universities. Course was delivered Spring 2007 semester.
US-Japan Winter School - Thirteen international experts from Japan, US, Brazil and France lecture on application focused glass science topics. The lectures include 35 separate videos.
Properties of Glass - This series of 27 ninety minute lectures covers the properties of glass by glass experts from nine different universities. Course was delivered Fall 2008.
Tutorial, Special Seminars & Advanced Topic Lectures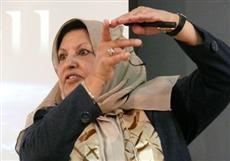 Seminar "Engineering living tissue from scratch" presented by Mona Marei (pictured left), who directs tissue engineering research at Alexandria University in Egypt. Marei traveled here to meet with her research partners at Lehigh's International Materials Institute for New Functionality in Glass (IMI).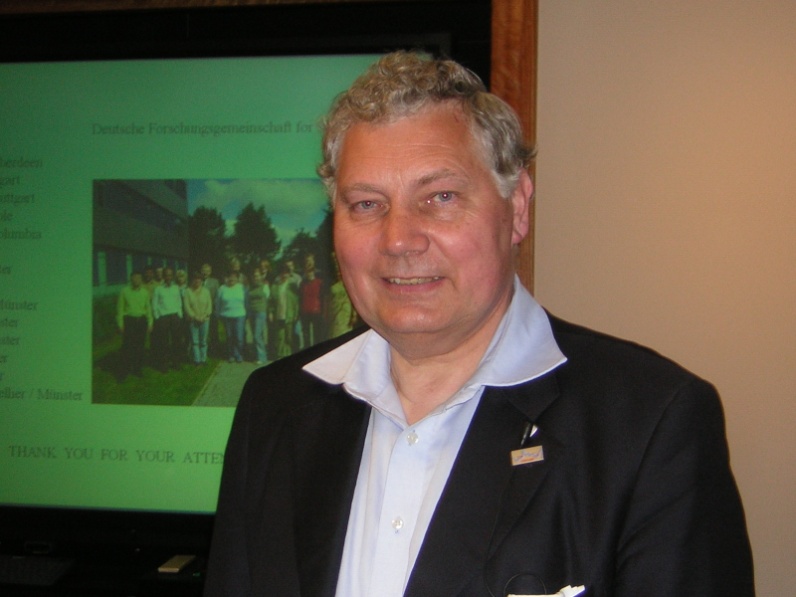 Basic Individual Lectures
and
Advanced Individual Lectures
Most of these are half to one hour lectures on a variety of topics from tutorial to advanced in nature. Including lectures by Prof. KlausFunke from University of Muenster, Germany pictured right.
Glass Conferences and Workshops
Functional Glasses: Properties & Applications for Energy and Information
ECI Conference, Sicily, Italy. January 6-11, 2013
Course presentations and videos>
Applications of Synchrotron Techniques in Glass Research (Brookhaven National Laboratory: April 6-8, 2009). IMI-NFG partnered with the National Synchrotron Light Source (NSLS) to introduce the glass community to the unique aspects of synchrotron in materials research now and in the future.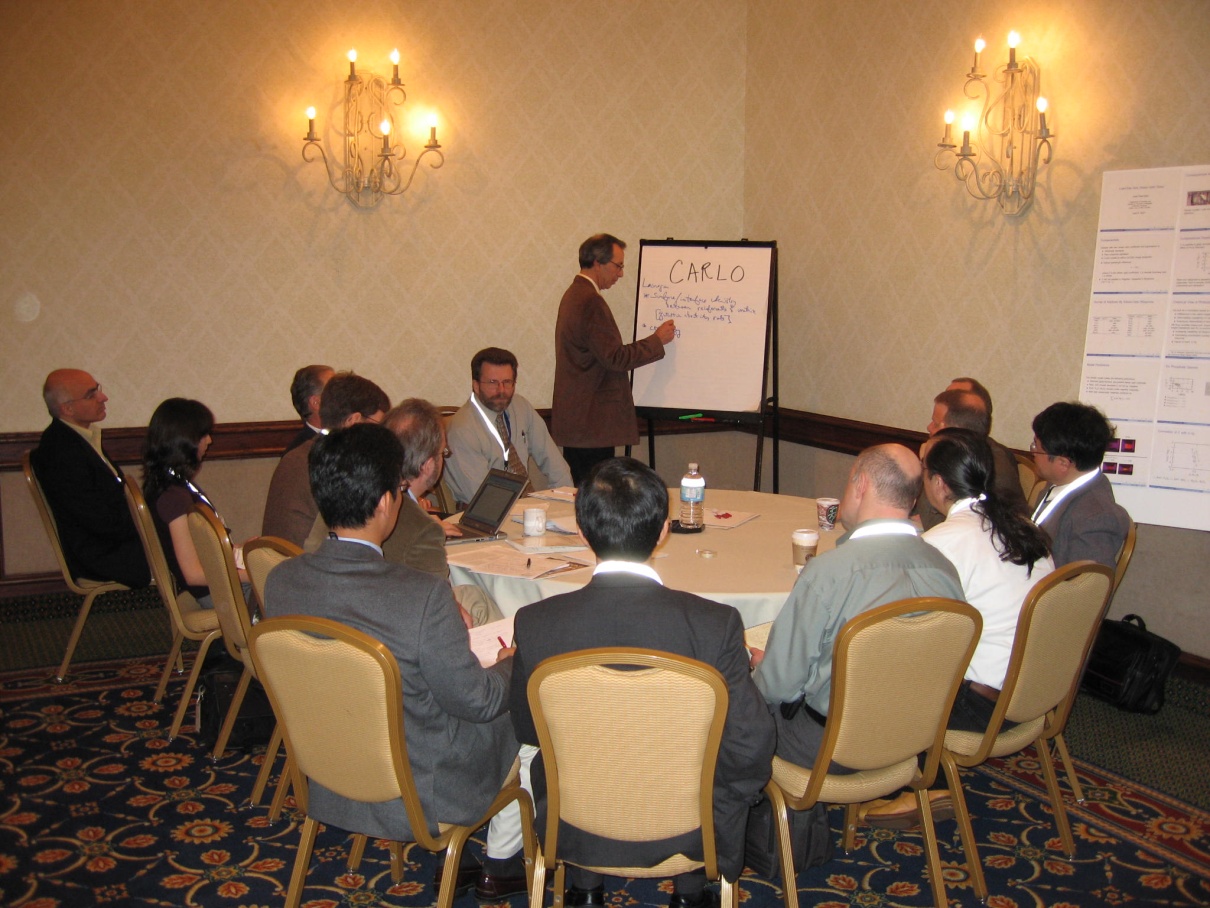 International Workshop on Glass for Harvesting, Storage and Efficient Usage of Solar Energy
(Pittsburgh, PA: Nov. 16-18, 2008) An outstanding group of experts, representing glass manufacturers, users and leading equipment suppliers, governmental agencies and academia reviewed the state of art related to the use of glass in solar application and aimed to identify the most pressing scientific and engineering questions that need to be resolved for expanding the use of glass in solar energy applications.

Right: one of the breakout groups during the solar workshop
International Workshop on Scientific Challenges for Glass Research - A Glass Research Road-mapping conference held in DC on April 2007. Lectures by academic and glass industry leaders discussing the important questions and imperatives for the glass research community.
17th University Glass Conference - 16 Invited Talks from the conference held at Penn State University in June 2005. They cover a wide range of topics/areas and all include some tutorial preface.
Fracture & Flow Conference Lectures - The conference was held at Penn State University in October 2005. Several in invited talks and tutorials have been captured from that conference.
Bear Creek Lectures: International Workshop on Interfaces in Functional Materials - Several excellent talks captured from this October 2006 conference at Bear Creek Lodge, Macungie, PA are included here.
Glass Products for the Future: An academic's perhaps naïve, but an out-of-the-box perspective - Prof. Himanshu Jain's presentation at the International Congress on Glass in Strasbourg, France on July 2, 2007.
Complete Listing of All Lectures
Complete listing of all Lectures - Almost 180 lectures with index to where located on this site
Other Learning Modules on Glass
Glass Educational Materials for Students & Educators - Listing of videos and other educational material for the students.
Evaluation Form - Please give us your feedback regarding a particular tutorial or educational video by completing and submitting this form. Thank you.
Note: All educational products supplied from this site or distributed otherwise are copyrighted by IMI-NFG at Lehigh University and can be freely used for education but cannot be used for sale or other commercial redistribution.