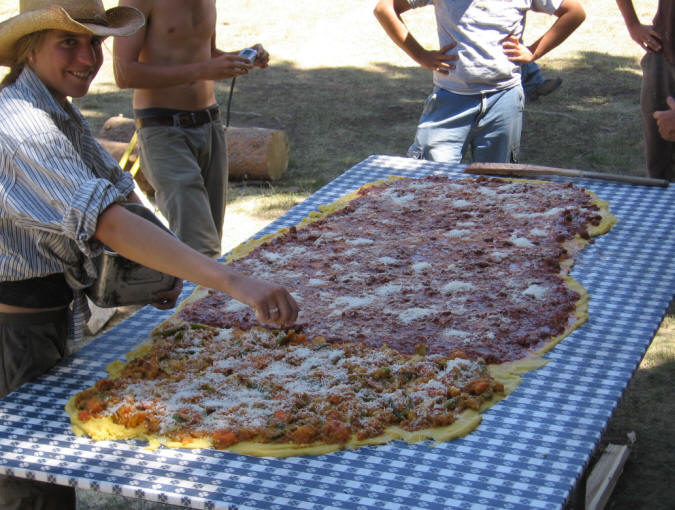 We have been making these table-sized polente at Lehigh Field Camp for
the past several years. Each year they taste a little better than the last.
In the summer of 2007, in the Red Hills of Wyoming, with the help of my
staff, we made this; it was what truly could have been called an EPIC polenta.

La Polenta: grossolana
Il sugo ragu': La ricetta Marchegiana, seconda la tradizione Frontale
Il sugo vedura: La ricetta delle zucce, seconda la tradizione Field Camp
Il formaggio: Parmigiano-reggiano, Val di Stirone, stagionata 32 mese
Il dolce: Grispelli, seconda la tradizione di Serrestretta, Provinca di Catanzaro
Staff: Patrick Belmont, Joanna Troy, Dario Bilardello, Iain Barton,
Justin Stroup, Sara Pazzaglia (pictured).