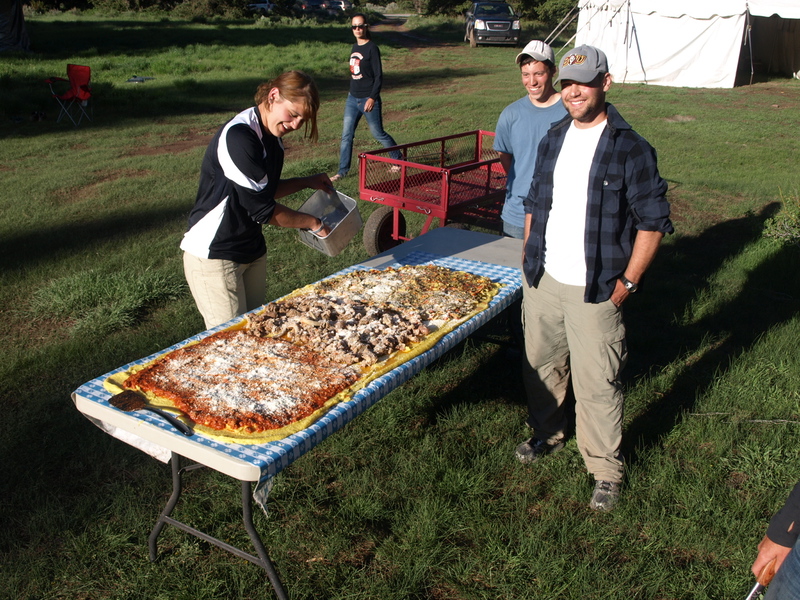 Polenta, Crescia, and Geology are best enjoyed in the field. Browse through this website to learn more
about all three. Academic programs and activities of interest are listed to the left. Personal interests are
listed above. A time-lapse record of the creation of this EPIC, tri-colore polenta in June, 2013 is here.
La Polenta: grossolano
Il sugo ragu': salsiccia, pomodoro, seconda la tradizione Bologna
Il sugo bianco: ossa, pancetta, maiale, seconda la tradizione Frontale di Aprio
Il sugo vedura: sugo finto, zucchina, melanzana, bietola, seconda la tradizione Field Camp
Il formaggio: Parmigiano-reggiano, Val di Stirone, stagionata 32 mese
Il dolce: Grispelli, seconda la tradizione di Serrestretta, Provincia di Catanzaro
Cook crew pictured above, from left, Leslee Everett, Ben Campanaro, Derek Weicht.