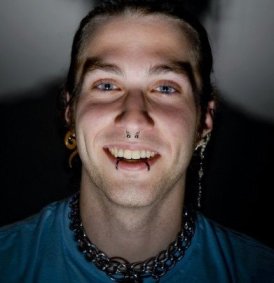 B.S.in Chemical Engineering, Lehigh University, 2009
Contact Information
Research Interests
My current research involves characterization of solid acid catalysts for biomass conversion to biofuels and analysis of the reaction mechanism using operando spectroscopy. Our labs in situ and operando equipment/approach provides simultaneous spectroscopic characterization coupled with mass spectrometry. Synthesis-structure-activity correlations generated from this data will provide the deepest insights into biomass conversion under real reaction conditions.
Since joining the Wachs group as an undergraduate in 2007, I have been involved in several research projects including high temperature water-gas shift (WGS) catalysis using the classic Cr2O3*Fe2O3 catalyst, high temperature reversible CO2 capture by solid sorbents, analysis of ancient Roman coin corrosion with advanced spectroscopy, formic acid adsorption on Fischer-Tropsch catalysts (collaboration with Stevens Institue of Technology), propane oxidative dehydrogenation (ODH) to propylene catalysis (collaboration with Technical Univeristy of Berlin), characterization of electrocatalysts for oxygen evolution (collaboration with Carnegie Mellon), and simultaneous EXAFS & spectroscopy technique development at Brookhaven National Laboratory for the Synchrotron Catalysis Consortium community. Outside of catalysis, I enjoy learning about everything from music theory to theoretical physics.
Book Chapters
"Monolayer Systems," I. E. Wachs and C. J. Keturakis, in Comprehensive Inorganic Chemistry II; Schlogl, R., Ed.; Elsevier Publishing, Vol 7, to be published early 2013.
Publications

"Nature of Rhenium Oxide Species in Aluminum Oxide Supported Perrhenate Catalysts: Trioxo, Dioxo or Monooxo Functionality?," J. Handzlik, J. Kuzminska, S. Lwin, C. Keturakis, P. Sautet, I. E. Wachs, to be submitted.


"Analysis of Ancient Silver Coin Corrosion with High Resolution Surface Spectroscopic Techniques," C. Keturakis, B. Notis, A. Blenheim, A. Miller, R. Pafcheck, M. Notis, I. E. Wachs, Submitted to Archeometry.


"Anomalous Reactivity of Supported V2O5 Nanoparticles for Propane Oxidative Dehydrogenation: Influence of the Vanadium Oxide Precursor," C. A. Carrero, C. J. Keturakis, A. Orrego, R. Schomäker, I. E. Wachs, Dalton Transactions, 2013, XXXX


"Spectroscopic characterization of mixed Fe-Ni oxide electrocatalysts for the oxygen evolution reaction in alkaline electrolytes," J. Landon, E. Demeter, N. Inoglu, C. Keturakis, I. E. Wachs, R. Vasic, A. I. Frenkel, J. R. Kitchin, ACS Catalysis, 2012, 2, 1793-1801.
Oral Presentations
UPCOMING - "Influence of Precursor on the Formation of V2O5 Nanoparticles and Their Role in the Oxidative Dehydrogenation of Propane over Supported Vanadium Oxide Catalysts," C. Carrero, Christopher J. Keturakis, A. Orrego, R. Schomäker, I. E. Wachs, March 2013, The Catalysis Society of Metropolitan New York Spring Symposium, Princeton University


"New Insights into the Water-Gas Shift Reaction over Bulk Cr2O3*Fe2O3 Mixed Oxide Catalysts: A Combined Operando Raman-IR-XAS-MS Investigation," Christopher J. Keturakis, Emma Gibson, Relja Vasic, Anatoly Frenkel, Marco Daturi, Franklin Tao, and Israel E. Wachs, October 2012, 2012 AIChE Annual Meeting, Pittsburgh, PA - Lecture given by Dr. Charles Roberts (Toyota) in my absence due to Hurricane Sandy


"New Insights into the Water-Gas Shift Reaction over Bulk Cr2O3*Fe2O3 Mixed Oxide Catalysts: A Combined Operando Raman-IR-XAS-MS Investigation," Christopher J. Keturakis, Emma Gibson, Relja Vasic, Anatoly Frenkel, Marco Daturi, Franklin Tao, and Israel E. Wachs, August 2012, 244th ACS National Meeting, Philadelphia, PA


"New Insights into the Water-Gas Shift Reaction over Bulk Cr2O3*Fe2O3 Mixed Oxide Catalysts:
A Combined Operando Raman-IR-XAS-MS Investigation," Christopher J. Keturakis, Emma Gibson, Relja Vasic, Anatoly Frenkel, Marco Daturi, Franklin Tao, and Israel E. Wachs, April-May 2012, Operando IV: 4th International Congress on Operando Spectroscopy, Brookhaven National Laboratory


"New Insights into the Water-Gas Shift Reaction over Bulk Cr2O3*Fe2O3 Mixed Oxide Catalysts:
A Combined Operando Raman-IR-XAS-MS Investigation," Christopher J. Keturakis, Emma Gibson, Relja Vasic, Anatoly Frenkel, Marco Daturi, Franklin Tao, and Israel E. Wachs, March 2012, Catalysis Club of Philadelphia Meeting, Invited Student Lecture


"New Insights into the Water-Gas Shift Reaction over Bulk Cr2O3*Fe2O3 Mixed Oxide Catalysts:
A Combined Operando Raman-IR-XAS-MS Investigation," Christopher J. Keturakis, Emma Gibson, Relja Vasic, Anatoly Frenkel, Marco Daturi and Israel E. Wachs, June 2011, 22nd North American Catalysis Society Meeting, Detroit, MI


"An In Situ Raman and Operando IR Investigation of Supported Na2O/Al2O3 for Reversible CO2 Capture," Christopher J. Keturakis, Michael G. Beaver, Fan Ni, Hugo S. Caram, and Israel E. Wachs, June 2011, 22nd North American Catalysis Society Meeting, Detroit, MI


"Utilizing Raman and IR spectroscopies to investigate supported Na2O/Al2O3 and K2CO3-promoted hydrotalcite for reversible CO2 capture," Christopher J. Keturakis, Michael G. Beaver, Hugo S. Caram, and Israel E. Wachs, March 2011, 241st ACS National Meeting, Anaheim, CA
Poster Presentations
"New Insights into the Water-Gas Shift Reaction over Bulk Cr2O3*Fe2O3 Mixed Oxide Catalysts: A Combined Operando Raman-IR-XAS-MS Investigation," Christopher J. Keturakis, Emma Gibson, Marco Daturi, Relja Vasic, Anatoly Frenkel, Franklin Tao, and Israel E. Wachs, October 2012, Catalysis Club of Philadelphia Annual Student Poster Contest - 2nd Place


"New Insights into the Water-Gas Shift Reaction over Bulk Cr2O3*Fe2O3 Mixed Oxide Catalysts: A Combined Operando Raman-IR-XAS-MS Investigation," Christopher J. Keturakis, Emma Gibson, Marco Daturi, Relja Vasic, Anatoly Frenkel, Franklin Tao, and Israel E. Wachs, March 2012, The Catalysis Society of Metropolitan New York Spring Symposium


"New Insights into the Water-Gas Shift Reaction over Bulk Cr2O3*Fe2O3 Mixed Oxide Catalysts: A Combined Operando Raman-IR-XAS-MS Investigation," Christopher J. Keturakis, Emma Gibson, Marco Daturi, Relja Vasic, Anatoly Frenkel, and Israel E. Wachs, Nov. 2011, Catalysis Club of Philadelphia Annual Student Poster Contest


"A Raman and IR Investigation of Supported Na2O/Al2O3 and K2CO3-Promoted Hydrotalcite for Reversible CO2 Capture," Christopher J. Keturakis, Michael G. Beaver, Hugo S. Caram, and Israel E. Wachs, March 2011, The Catalysis Society of Metropolitan New York Spring Symposium



"A Raman and IR Investigation of Supported Na2O/Al2O3 and K2CO3-Promoted Hydrotalcite for Reversible CO2 Capture,"

Christopher J. Keturakis, Michael G. Beaver, Hugo S. Caram, and Israel E. Wachs, October 2010, Catalysis Club of Philadelphia Annual Student Poster Contest


"New Insights into the Water-Gas Shift Reaction over Bulk Cr2O3*Fe2O3 Mixed Oxide Catalysts: A Combined Operando Raman-IR-MS Investigation," C. Keturakis, I. Wachs, and M. Daturi, June 27-July 2, 2010, Gordan Research Conference: Catalysis



"New Insights into the Water-Gas Shift Reaction over Bulk Cr2O3*Fe2O3 Mixed Oxide Catalysts: A Combined Operando Raman-IR-MS Investigation,"

C. Keturakis, I. Wachs, and M. Daturi, June 2010, 21st International Symposium on Chemical Reaction Engineering



"New Insights into the Water-Gas Shift Reaction over Bulk Cr2O3*Fe2O3 Mixed Oxide Catalysts: A Combined Operando Raman-IR-MS Investigation,"

C. Keturakis, I. Wachs, and M. Daturi, March 2010, The Catalysis Society of Metropolitan New York Spring Symposium



"The High Temperature Water-Gas Shift Over Supported CrO3/Fe2O3 Catalysts,"

C. Keturakis, I. Wachs, and M. Daturi, March 2009, Catalysis Club of Philadelphia Annual Student Poster Contest



"The High Temperature Water-Gas Shift Over CrO3/Fe2O3 Catalysts,"

C. Keturakis, I. Wachs, and M. Daturi, November 2008, AIChE Annual Meeting Undergraduate Poster Session - 2nd Place
Awards
2nd Place - October 2012 Catalysis Club of Philadelphia Annual Student Poster Contest
2nd Place - November 2008 AIChE Annual Meeting Undergraduate Poster Session - Catalysis & Reaction Engineering Section