2008 Fazlur R. Khan
Distinguished Lecture Series
Honoring a legacy in structural engineering and architecture
Distinguished Lecturers

RICHARD TOMASETTI

JEREMY ISENBERG

JOHN W. FISHER


Engineering of Major Architecture, Then and Now

Structural Design for Security-Past Accomplishments and Future Directions

Overcoming Barriers to Durable Steel Bridge Systems
RICHARD TOMASETTI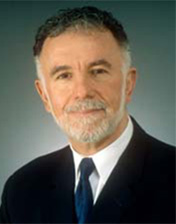 Chairman - Thornton Tomasetti, Inc., New York, NY
Engineering of Major Architecture, Then and Now
click here to view video
Friday, February 15th, 2008
4:10 P.M.

Sinclair Laboratory Auditorium
Overview:
The nature and process of the contribution that structural engineering has made to architecture has changed over time. This is manifested by the evolution of the master builder into a collaborative team of specialists. This lecture will discuss some of the history of engineering including the integration of architecture, engineering design and materials technology. Comparisons will be made between the major structures of the past, such as domes and cathedrals, and our modern skyscrapers and long span structures. Examples will include some of the tallest buildings in the world , built and under design, as well as major sports facilities.
MORE DETAILS available on Tomasetti's presentation.
JEREMY ISENBERG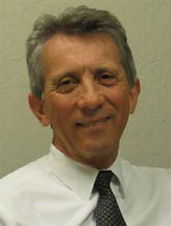 PE, Past-President & CEO
Weidlinger Associates, Inc., New York, NY
Structural Design for Security-Past Accomplishments and Future Directions
click here to view video
Friday, March 14th, 2008
4:10 P.M.

Sinclair Laboratory Auditorium
Overview:
American response to the threat of terrorism began following the bombing in 1983 of the US Embassy and Marine Barracks in Beirut. The US Department of State instituted a program of structural hardening to protect US posts abroad. Starting with technical approaches that had been developed for Cold War threats, explosive testing and computational methods were adapted to identify and reduce hazards from chemical explosives of the type available to terrorists. Acts of terrorism within the United States, including the first World Trade Center bombing in 1993 and destruction of the Murrah Federal Building in Oklahoma City, prompted further technical developments that strived for protection while retaining architectural features including high ceilings, open sightlines and glass curtain walls. [...]
This lecture will trace the development of technology for protecting civilian structures against explosive threats and illustrate applications with examples from the open literature. Suggestions as to future directions will be offered.
MORE DETAILS available on Isenberg's presentation.
JOHN W. FISHER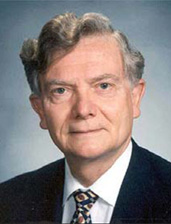 Professor Emeritus of Civil Engineering
Director Emeritus, ATLSS Engineering Research Center
Lehigh University, Bethlehem, PA
Overcoming Barriers to Durable Steel Bridge Systems
click here to view video
Friday, April 18th, 2008
4:10 P.M.

Sinclair Laboratory Auditorium
Overview:
Experience with steel bridges has demonstrated that one of the primary barriers to durability was inadequacies in the fatigue design criteria and practice prior to 1974. The development of a rational fatigue resistance knowledge base and the introduction of stress range as the appropriate fatigue design criteria minimized this limitation. [...] More recent work on Ultrasonic Impact Treatment (UIT) together with the need for end weld design changes are shown to effectively eliminate fatigue as controlling design.
For the future, High Performance Steels (HPS) are providing enhanced weathering resistance for uncoated members along with more reliable fracture resistance and weldability. Control of water and debris by minimizing joints in bridge decks offers enhanced protection for both coated and uncoated bridge members. The orthotropic steel deck is shown to be a system providing modularity for prefabrication and easy erection. This system is capable of providing a 100 year life when thicker deck plates are used with thin epoxy concrete wearing surfaces. These have been shown to permit immediate use and are not pot hole sensitive even if local surface deterioration develops.
MORE DETAILS availalable on Dr. Fisher's presentation.
---

2008 Fazlur R. Khan Distinguished Lecture Series Announcement Flyer (PDF)
The Fazlur R. Khan Distinguished Lecture Series has been initiated and organized by Dan M. Frangopol, the first holder of Lehigh's Fazlur Rahman Khan Endowed Chair of Structural Engineering and Architecture.