SPECIAL ANNOUNCEMENTS:
*After reading, we ask that you please take our survey to provide feedback on the report*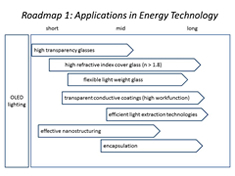 This report summarizes the main message of the different talks and subsequent interactive discussions from "The International Interactive Conference on Functional Glasses: Properties and Applications for Energy & Information" that took place on January 6 - 11, 2013 in Siracusa, Sicily. The report attempts to evaluate and identify the most critical needs and scientific issues in the two fields. It also provides roadmaps outlining future needs and opportunities for glass in energy and information technologies.
Now accepting applications for the 2015 Research Exchange and International Conference Travel Scholarship programs!
Please see Opportunities for more information.