Wally Trimble
I'm no longer maintaining my walking home page, which included accounts of hiking several long-distance paths in the U.K., including the Coast to Coast Path, Offa's Dyke Path and the Pembrokeshire Coast Path.
I retired in 2013 from Lehigh University after more than 34 years of service, including a decade as chairman of the Department of Journalism and Communication. I retired in 2015 from my part-time job as an editor for The Morning Call, an Allentown newspaper now owned by Tribune Publishing, where I had worked since 1979.
I'm hiking these days mostly in eastern Pennsylvania on the Appalachian Trail and other great paths.
Thanks to everyone for your comments about the accounts of my walks, and for sharing your experiences over the years. Happy trails!
You can email me at wally.trimble@lehigh.edu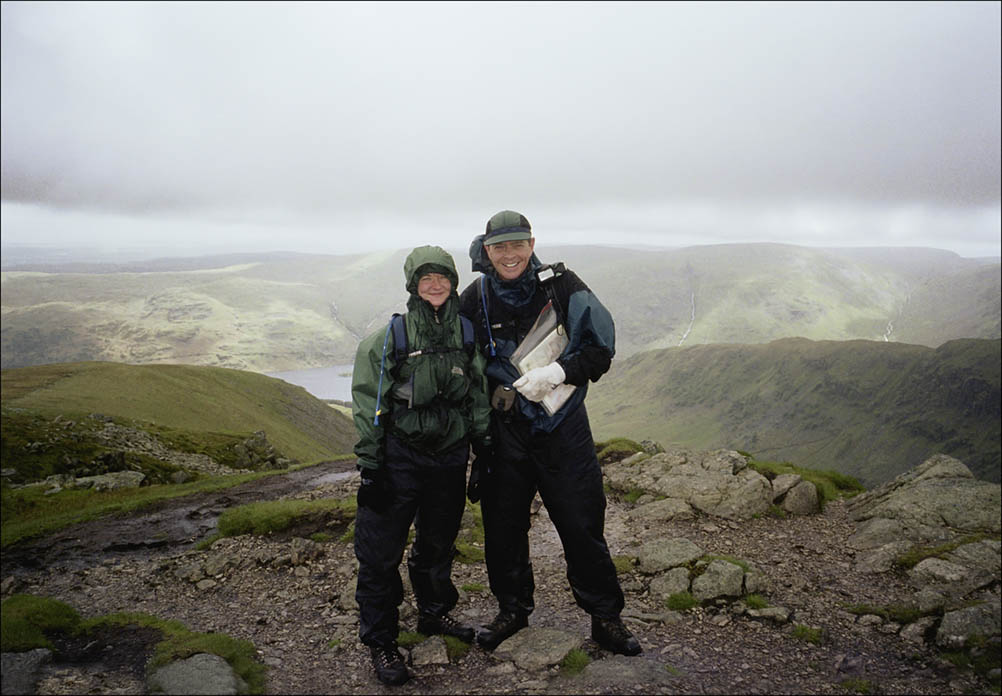 My daughter Ruth and I are shown above in 2002, standing atop Kidsty Pike, which is the highest point on Wainwright's Coast to Coast Path in northern England.