Hiking on the Appalachian Trail
---
All pictures taken at our favorite hiking place - Little Gap, PA.

I think they are ages 3 (boy) and 4 (girl) in these pictures.
---
They're hot to go lined up at the gate!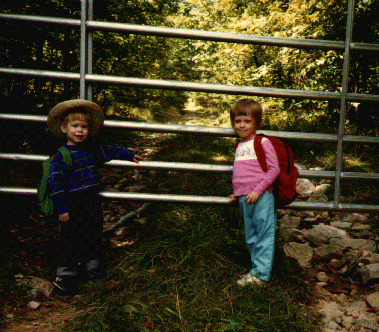 ---
Trail Leader for the day finds the blaze way up on the tree!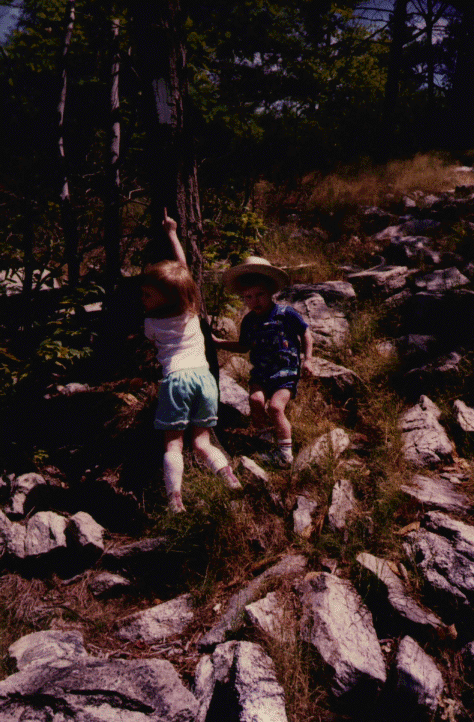 ---
These rocks are bigger than we are!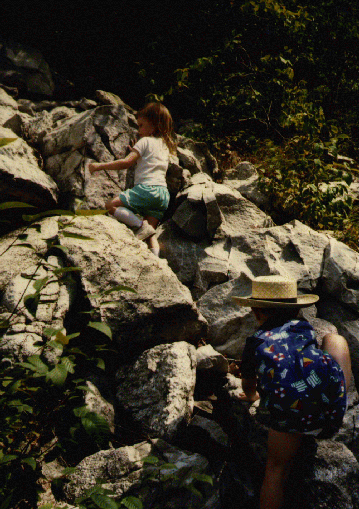 ---
One of the best parts about hiking - sacking out on the trail.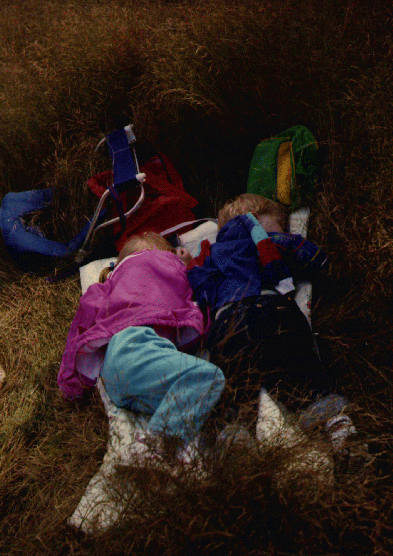 ---
go back
---
Thanks for coming (none)!

Contact Wayne, and sign the guestbook.
Visit: LTS (the group formerly known as LUIR, and before that
) Or visit
Lehigh University
Last modified: Tuesday, 04-Feb-2003 13:45:51 EST