Welcome to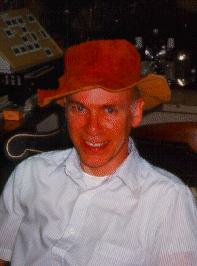 Rather permanently under construction( I never do anything right the first time).
Topics of presumed interest
Contact Points (See also response segments of this Web Site)
KEITH J.SCHRAY E-mail to kjs0@Lehigh,edu
Voice mail to 610-758-3475
Fax to 610-758-6536
Mail to Dept of Chemistry
_______ 6 E. Packer Ave.
_______ Lehigh University
_______ Bethlehem, Pa. 18015

To go to the department home page click on chem dept
---
Comment Submission Form
If you have comments on my Home Page, I would like to hear from you. Type in your comments in the big box below and click on the Submit Comments button below the comment box to send your message.

To return to Lehigh's home page, click here.
Accesses of this page beginning 6/12/1995 number
.