Location
The Pocono Environmental Education Center (PEEC), located within the Delaware Water Gap National Recreation Area (DEWA), is a special place for students, teachers, families, Scouts, birders, botanists, photographers, hikers, and everyone else interested in learning about the natural world in a beautiful and informal setting. Read More...
---
Paintball
Exciting and Challenging
No Experience Necessary!
This competitive adventure is challenging and exciting. Your team will be armed with special paintball guns to hit opposing players. Paintballs are water-soluble, biodegradable, and non-toxic. You will play different types of games such as Capture the Flag, Attack and Defend, Total Elimination and more!

Kittatinny Paintball features exceptional mountain top playing fields overlooking the beautiful Delaware River. We'll provide you with everything you need and take you to the top in a military troop transport truck.
Your team can use our strategically placed bunkers for it's defensive strategy or take advantage of Kittatinny's unique natural cover while maneuvering for an attack. Kittatinny's fields feature natural forests with huge boulders and bunkers designed to make each game exciting and FUN!
CURRENTLY PLAYING SEVEN LARGE FIELDS!
Choose your game: Capture the flag - Center and End Flags - Elimination - Bounty Hunter - Bunker Hill. (All Games Are Supervised)
__________________________________________________________________


Zip Line Ride

Optional- No Additional Cost Involved
Take a ride on the dual racing zip line, one of the longest zip lines in the USA- over 3000 feet long. Soar 150 feet in the air overlooking the Deleware River. No special skills or abilities needed to enjoy the ride. If this adventure isn't for you, don't worry there will be plenty of other activities to do.
CAPACITY 250LBS. CLOSED TOE SHOES REQUIRED
---
Rafting

PARTICIPANTS MUST BE ABLE TO SWIM.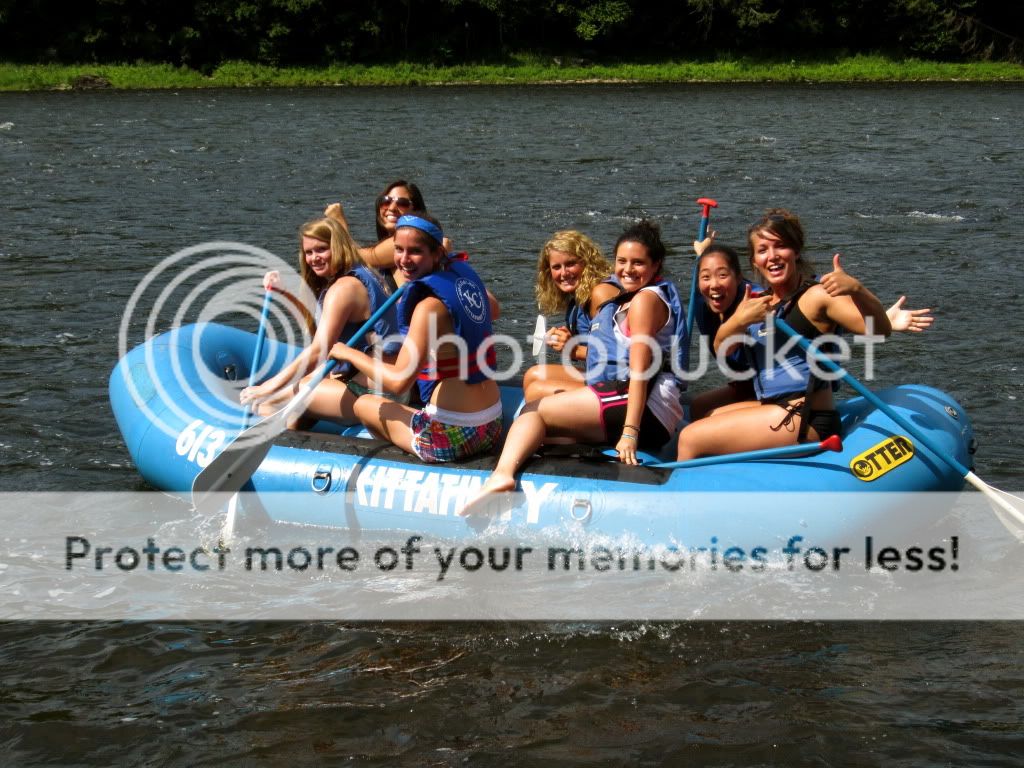 Wet, Wild and Always Fun!
Rafting on the Delaware River is made for novices and families, no experience is necessary. It's cool wet fun for those hot summer days.
The occasional calm pools offer time for the picnic lunch, or lay back and sunbathe. You could even take a dip in the crystal clear water. Our rafts hold up to six people which makes rafting the perfect choice for groups and families. You will paddle beneath cliffs and spectacular rock formations as you take in the breath taking panorama of the Catskill and Pocono Mountains. So take a day and discover an outdoor adventure in Kittatinny Country.
---
Information from PEEC and Kittatinny