David Johnson's Home Page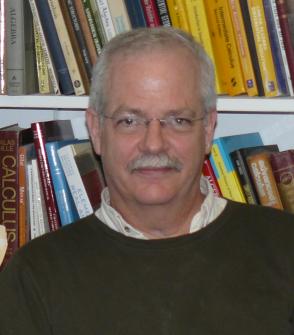 To contact me, send e-mail to david.johnson@Lehigh.EDU.

David L. Johnson Christmas-Saucon #241 14 E. Packer Avenue Department of Mathematics Lehigh University Bethlehem, PA 18015-3174

Telephone: (610) 758-3759 (office)
---
You are visitor number
since October 18, 1996.
---
Research: My research intersests center around differential geometry, with excursions into complex geometry and geometric measure theory. For my CV and other information, follow: Research interests.
---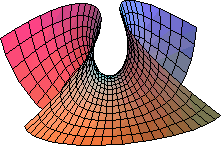 Lehigh University Geometry/Topology Conference
Check here for information on the next Lehigh University Geometry and Topology Conference, which will be held in May of 2018.
To find out more, check: Lehigh Geometry/Topology Conference
---
Other Interests

For more where this strip came from, check out The Dilbert Zone.
Cycling When I was in college, I became rather an avid cyclist. I raced, both road races and track, from '71 to '74 (maybe '75, my memory is fading...). In the 1990's I got back on the bike, and plan "Real soon now" to devote a Web page to my exploits, past, present, and imaginary, and to provide some interesting links. I am currently a member of two cycling clubs (if I manage to keep my dues paid), The Lehigh Wheelmen and the Central Bucks Bicycle Club>. I'm actually still considered part of yet another club, Lo Rat Penat, whom I rode with while I was on sabbatical in Spain. They were very nice to let me ride with them, even though I couldn't speak much Spanish, or Valencian, and after they got in shape I couldn't keep up with them, either. I was President of BCP for 4 years when I was living closer to Philadelphia, as well.
---
Personal Stuff
A page of information about me, including my vita, stuff I've been told not to put on my vita, and maybe another picture. Ecce Homo

My mother always told me there were three things I should never discuss, Sex, Religion, or Politics. I used to wonder what she expected me to talk about. Of course, I will listen to my mother's advice about sex, for a number of reasons. I will, however, work on the other two.

Last modified, minimally, September 18, 2017.