Dr. Nandu Nayar
Dr. Nayar is a Professor of Finance in the Department of Finance and Law in the College of Business and Economics at Lehigh University, Bethlehem, PA, USA, and is the first holder of the Hans J. Bär Endowed Chair in Finance.
<![if !vml]>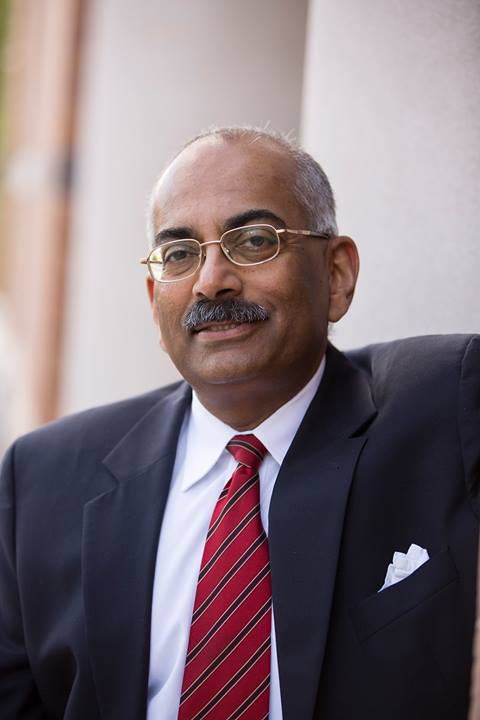 <![endif]>
Nandu Nayar is the first holder of the Hans J. Bär Chair in International Finance and joined the Faculty of the College of Business and Economics at Lehigh University in Fall 2001. He obtained his Ph. D. in Business Administration with a concentration in Finance in 1988 from the University of Iowa. Prior to his training in finance, Dr. Nayar worked as a civil engineer, a field in which he holds Bachelors (IIT-Kharagpur) and Masters (University of Iowa) degrees. As a civil engineer, he has experience in mathematical and computer modeling, as well as assessment of financial feasibility of engineering projects.
In 1988, Dr. Nayar entered academia by accepting a position at the University of Oklahoma. At that institution, Dr. Nayar was an Associate Professor of Finance and won several prestigious teaching awards, including the AMOCO Foundation Good Teaching Award, the Harold Hackler Outstanding MBA Professor, and the University Regents Award for Superior Teaching. He has also won several awards voted on by the students at the Michael F. Price College of Business such as the Student Business Association's Outstanding Faculty Member of the Year, and the Delta Sigma Pi Professor of the Year. Besides the student body at the universities, Dr. Nayar has lectured to a wide variety of audiences including executives from domestic corporations as well as from Hong Kong, Korea, Kazakhstan, Russia, Armenia, and Georgia.
In the research arena, Dr. Nayar was honored as the John and Mary Nichols Fellow at the University of Oklahoma. At Lehigh University, he was selected for the endowed Hans J. Bär Chair in Finance. Dr. Nayar has published his research in the most prestigious research journals in the finance discipline. These include the Journal of Finance, Journal of Financial Economics, Journal of Financial and Quantitative Analysis, Journal of Futures Markets, and Financial Management. He has a broad range of research interests including risk analysis, pricing of securities (fixed income, derivative, and equity), corporate valuations, investment banking, and short term financing options. His research on the effects of calls of convertible bonds has been widely cited. His research on financial effects of contingent workforce was featured on the front page of the Wall Street Journal. In addition to research on domestic issues, Dr. Nayar has also conducted research on the corporate bond markets in Malaysia.
In addition to his academic career, Dr. Nayar has provided consulting services to a select group of corporations. His consulting duties afford him opportunities to successfully apply his research knowledge and training to practical issues for the benefit of his clients. These consulting assignments synergistically augment his research and teaching, allowing him to introduce practical issues into these areas. His consulting research in the area of capital assessment for an insurance company involved in residual value insurance for real estate assets helped the company save over $170Million in capital charges to maintain its insurance ratings. Most recently, Nayar was on a year-long assignment with the United States Securities and Exchange Commission in Washington DC as an academic fellow providing expertise on economic analysis in litigation support (event study methodology, muni bond and swap malfeasance, pension funding fraud, etc), financial statement fraud detection and investment adviser fraud detection.
---
Contact information:
Nandu Nayar
Perella Department of Finance
College of Business and Economics
Rauch Business Center
Lehigh University
Bethlehem, PA 18015-3117
Tel: 610-758-4161
Email: nnayar"at"lehigh.edu    (please replace the "at" with @)
---
viewers have seen this page