Winter School Japan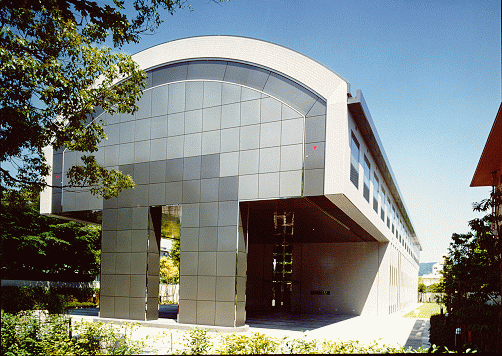 All-Paid US-Japan Winter School on New Functionalities in Glass
Fukui Institute for Fundamental Chemistry, Kyoto University, Japan
January 6-17, 2008
Sponsored by
NSF's International Materials Institute for New Functionality in Glass (IMI-NFG)
International Center for Integrated Research and Advanced Education in Materials Science (ICIRAEMS), Kyoto University
Global Centers of Excellence Program (COE), Japan Society for the Promotion of Science (JSPS)
The goal of this School is to expose interested students to the crucial role played by glasses in the cutting-edge applications of today, and emerging technologies of the future. They will learn about the newest frontiers in glass science and technology, and their potential contributions in energy, healthcare, defense and telecommunications. It is hoped that the graduates of this program will apply newly acquired knowledge to their current or future materials research, and ultimately contribute to the development of new functionalities for glass and related materials.
The School will cover about a dozen topics and consist of lectures by the leaders of the field from all over the world, laboratory demonstrations, and visits to the most advanced programs of glass research in Japanese companies and universities. Kyoto is the cultural capital of Japan , and therefore guided tours and visits are planned to major cultural attractions of Kyoto and neighboring regions. Thus, the School will provide educational as well as cultural experience of a life time. In total, 15 students will be selected from the United States , who will share accommodation with as many Japanese students and faculty of the program. They will live within the same facility, thus providing ample opportunity for free discussions.
The Selection Committee is pleased to announce the selection of the following US partipants to the All-Paid US-Japan Winter School on New Functionalities in Glass. The committee regrets that not all the qualified students could be admitted due to a very keen competition with nearly four times the applications from 22 Universities than the available positions.
US Participants
Bradley, Robert - North Carolina State University
Burgess, Katherine - Brown University
Carlie, Nathan - Clemson University
Kumar, Surajit - Georgia Institute of Technology
McBriarty, Martin - University of Florida
Phan, Samson - Stanford University
Schaut, Robert - Penn State University
Schmitt, Melodie - University of Missouri-Rolla
Shafrir, Shai - University of Rochester - Laboratory for Laser Energetics
Siiman, Leo - University of Central Florida
Stone, Adam - Iowa State University
VanCott, Laura - Alfred University
Wilhelm, Allison - University of Arizona
Wu, Xinwei - Cornell University
Zhao, Donghui - Lehigh University
Goto, Sakiko - Kyoto University
Ihara, Rie - Kyoto University
Kawamura, Go - Nagoya Institute of Technology University
Kitaura, Hirokazu - Osaka Prefecture University
Konishi, Junko - Kyoto University
Kugiyama, Kazuma - Kyoto University
Lee, Eric Tong Yih - Kyoto University
Meng, Xiangeng - Kyoto University
Minami, Keiichi - Osaka Prefecture University
Nagamine, Kenta - Nagaoka University of Technology
Ogawa, Ryoh - Tohoku University
Prastomo, Niki - Toyohashi University
Takata, Shunichi - Kyushu University
Tokudome, Yasuaki - Kyoto University
Zong, Yanhua - Kyoto University
Feedback from the Participants
Important Information for Participants - What to Bring, Reading Assignments & List of Review Articles/Papers
Winter School Venue
The lectures will be held at Fukui Institute for Fundamental Chemistry in Kyoto University (walking distance from Holiday Inn hotel). It was established in 2002 to commemorate the late Nobel prize winner Professor Kenichi Fukui.
Fukui Institute for Fundamental Chemistry
Kyoto University
34-4 Takano-nishihiraki-cho
Sakyo, Kyoto 606-8103 Japan

Other Helpful Links
General Information about Kyoto
Winter School brochure (pdf format)