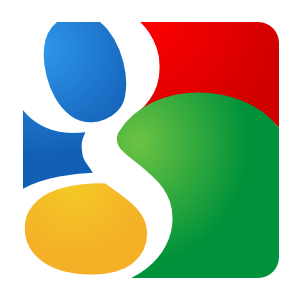 Google Apps for LEHIGH.EDU
The links below will take you to a "single sign-on" page where Students, Faculty and Staff can login to Google Apps for Lehigh using his/her Lehigh username(EX: abc123) and password.
Lehigh Core Google Services
Migrating Lehigh Email to Lehigh Google Mail
Following extensive internal and external analysis, LTS has determined that Lehigh Google Mail (Gmail) offers more enhanced features and greater storage capacity than Lehigh's current legacy email system. The use of Lehigh Gmail is fully supported by Library & Technology Services. The Lehigh Email Migrator(LEM) is a tool which you can use to move your e-mail from mail.lehigh.edu (hosted in the Computing Center, on-campus) to Lehigh Gmail (hosted in the internet cloud). In either case, your e-mail address remains the same: @lehigh.edu. The Helpdesk has created a 6:47 minute video about Lehigh Gmail and some of differences between it and the legacy mail server.
Google Account Non-Core Services
Non-Core google applications are now available to use with your Lehigh account using single-sign-on, however the Terms Of Service(TOS) for those follow the consumer TOS, rather than the special terms available for Education Customers. Support for non-core services is limited. You may see a warning message that "This account is managed by lehigh.edu." when using those services with your lehigh account, which reminds you that the content you place there is tied to your Lehigh account/username. You can login directly from the google login box using your username@lehigh.edu with no password, and clicking login. It will then redirect you to the single-signon page.
Configuring Third-party Software & Mobile Devices to Use Lehigh Google Apps
Several Google Apps features, such as accessing mail or calendars from third-party software (ex: Thunderbird) or mobile devices(phones, tablets), require a "Google-stored" password, since they interact directly with Google's systems. Lehigh security policy requires that externally stored passwords be different from your Lehigh password. Once created, your Google-stored passphrase does not change, even when you change your Lehigh password. However, if you want to you change yours, you can run the utility below to change yours.

Generate "Google-stored" Passphrase
Once created, Google-stored passphrases do not change - even when you change your Lehigh password. If you forget your Google-stored passphrase, you can lookup it up from the Lehigh account page.
Getting Help
Google's help pages will answer most questions, and see our LTS Google Apps Help page for tips, news and local help. LTS Seminars about using Google Apps are scheduled periodically. Also, see the google website for education and the Google Apps Learning Center. If you need additional assistance contact the LTS Help Desk at 610-758-4357 or www.lehigh.edu/help. Check status of Google Apps.
Other Information
See Known Issues with iOS for oddities with Apple devices.