Conference Scholarships
An International Interactive Conference on

FUNCTIONAL GLASSES:
Properties and Applications for Energy & Information.
January 6-11, 2013 in Siracusa, Sicily, Italy.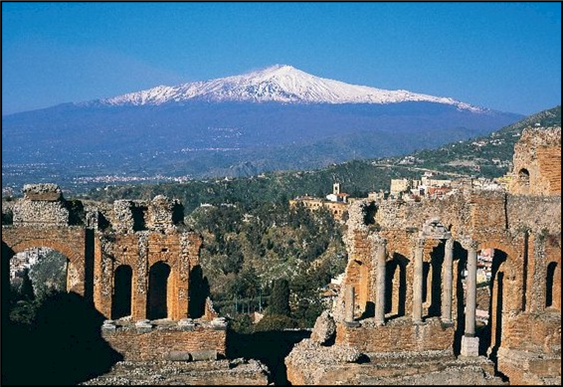 Who can apply for the scholarship?
IMI-NFG are pleased to announce that a limited number of scholarships will be awarded to students / postdocs currently studying or undertaking research full time in a US university only. (Students/postdocs currently studying/undertaking research outside of the US are NOT eligible to apply for this grant).
Graduate students and postdocs are strongly encouraged to apply, as well as undergraduate student with a strong emphasis in glass-related/materials background who are planning to present a poster at the conference.
Successful applicants will be awarded a scholarship to cover the "all-inclusive" Conference Fee which includes registration fee, most meals, attendence to the conference and accommodation (based on 2 sharing). This scholarship is valued at over $1,500.
How do I apply for the scholarship?
Deadline: November 15, 2012
Step 1: submit your ABSTRACT online at the ECI Website (www.engconfintl.or/13agabstract.html)
Step 2: Complete the application form:
Download docx version
Download pdf version
In addition the following supporting documentation must be submitted.
Letter of recommendation from your adviser
Copy of your poster presentation Abstract
U/Graduates: copy of your transcript
Non-US Citizens: copy of your visa, passport, I-94
Notification of Award
APPLICATION DEADLINE: Thursday, NOVEMBER 15, 2012
All applications will be reviewed and notification of our decision will be made to all applicants by , Tuesday, November 20, 2012
Successful applicants will be sent details directly from ECI on how to register for the conference at no cost. Registration must be completed by December 3, 2012.
All awardees MUST acknowledge IMI-NFG scholarship (NSF Grant DMR-0844014) on poster / in publications based on his/her presentation.
IMPORTANT INFORMATION
ALL travel arrangements; travel-related and other incidental costs will be the responsibility of the participant.
Participants are responsible to ensure their passport is valid (at least 6 months from expected date of return to the US) and arrange VISAs or other special requirements for travel to Sicily if applicable.
We strongly advise that you research travel options available to you from your home institution to Sicily, Italy as soon as possible, and ensure you have sufficient funding for travel to this conference.
Awardees will be notified by November 20 and scholarship recipients need to complete their registration process with ECI by December 3, 2012.

Registration is still possible after this date, subject to availability, but awardees will be responsible for the registration surcharge fee imposed by ECI after this date. (approx. $200).
Contact Information
Any questions relating to the Scholarship Application process should be made by e-mail to Sarah Wing at
srw208@lehigh.edu